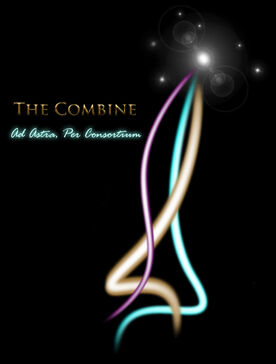 Welcome to the Stellar Dawn Combine Wiki

The Wiki about the Stellar Dawn clan, The Combine, that anyone can edit!
Mission Statement
Edit
"Scientia et Suffragium" - Combine Motto
Welcome.
Welcome to The Combine, a group of players helping everyone and building a reliable, mature community. We are to be a close-knit, intelligent group who strive to help new players and give all players a mature place to go and have fun.
The object of this guild is to foster development of new players, provide a ground for people interested in all aspects of Stellar Dawn and have a place for people to connect.
This guild was founded as a gateway for new players, to build them into productive and mature members of the community. Here, the questions they would usually ask in a crowded street and ignored are finally answered and they are given even more opportunities to learn.
We function as a general community and a standard clan, helping, learning, enjoying and interacting.
The Founding Principles for this guild have been noted down here:
• Guide new players along and help them where they need it.
• Give experienced players a place to continue learning and let them interact with others of their stripe.
• Take on challenges as a united group and hosting fun PvP events for all.
• Provide a mature, friendly place in which various players may meet, communicate and progress together.
• Connect with other player organisations and fansites, grow alongside them and help each other along the way.
Those were our Founding Principles. This is our guild.
Once more, welcome.
Regards, IVIilitarus